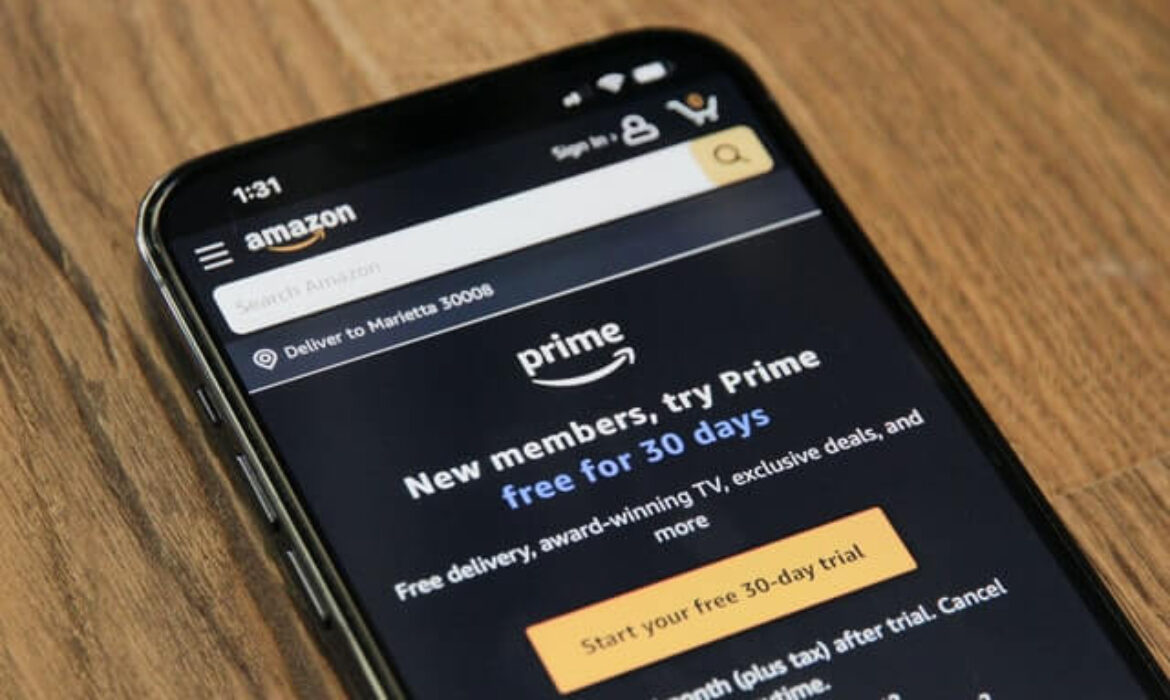 A Detailed Guide to Amazon Freelance Work in Pakistan for 2023
Freelancing is becoming a new norm in society. Gone are the days when freelancing was considered a part-time and side hustle job. These days, more and more people are getting very much interested in freelancing. The leverage that is associated with freelancing is multifold. Amazon has given a boost to freelancing through its platform. There are many types and choices of Amazon freelance work in Pakistan.
What is Amazon Freelance Work in Pakistan?
Freelancing can be considered a business where individuals work independently and provide different services. There are no long-term contracts or full-time jobs. Rather, individuals share their services for a specific period and agree on a certain amount in exchange for their service.
The scope of freelancing is growing on a large scale globally. More and more people are pouring their services through different freelancing platforms and earning a handsome amount of money. The resources or individuals hired on freelancing platforms can work part-time or full-time Amazon freelance work in Pakistan, depending on their availability.
The most common types of freelancing jobs include:
Web development
Web designing
Software development
Graphic design
Technical writing
Business consultancy
Resume writing
One can pursue his skills either as a side worker or make a professional career. Freelancing is getting a boom in Pakistan. More and more people are opting for freelancing platforms in Pakistan to stabilize their income stream.
Freelancing is a low-priced, income-generating source leveraging hundreds of skilled professionals to earn money by sitting at home. Freelancing is growing at a rapid speed in Asian countries. Seeing the exchange rates and economic conditions, many international companies prefer to hire skilled resources that can work at fewer rates.
There are almost 4.8 million students who graduated from HEC-recognized universities in Pakistan. Amazon freelancing work in Pakistan gave an economic uprise to the growing unemployment rate in Pakistan. Many people are stepping into the Amazon platform to get a much-needed edge when it comes to managing finances.
The trend of freelancing is not slowing down soon. Amazon, Upwork, Fiver, People per Hour, Guru, and many other freelancing platforms are available to encash the skills of professionals. Many types of freelancers are high in demand and the top three are related to Amazon. That includes:
Amazon Experts- the US and Non-US
Amazon mid-level- Non-US
Amazon PPC
Shopify Expert
Web developers- US-based
Freelancing platforms are cost-effective and facilitate many entrepreneurs as well as startups to get maximum advantage from proficient ex-pats.
List of Top 10 Amazon Freelance Work in Pakistan
Amazon freelance work in Pakistan:
Product Listing
Amazon product listing is a common issue that can be easily called off by hiring a listing expert. These experts can be easily found on freelancing platforms including Fiverr and Upwork etc. Amazon product listing experts aid in listing the product on any online platform. Many product owners prefer to upgrade their content with the best SEO techniques so that they can optimize listing through multiple channels.
Customer Service
Customer service is the key to holding and sustaining long-term relationships with customers in Amazon stores. Customers these days are the most aware and updated. They have questions and they want answers for them ASAP. Replying to every customer with a satisfying answer is time-consuming and energy-draining.
The focus, energy, and time required to take on each customer require a customer service specialist that will ensure satisfactory answers to clients' queries. These service representatives are professionals who know all the tricks and tactics to satisfy customers and make them loyal.
Customer service is one of the most selling skills listed in Amazon freelance work in Pakistan. This most in-demand skill enables product owners to pocket more and more customers in their client list. Amazon freelancers can also easily manage live chats when the traffic is busiest on the website.
They make phone calls, respond to customers' inquiries efficiently and make sure that the customer is happy and truly satisfied. These Amazon service specialists are experts in building long-term relationships of clients with customers.
Graphic Designing
An expert graphic designer creates logos, product packaging, and 3D images uniquely and creatively. A professional designer is equipped with all the skills and curates creative and innovative banners and ads that are placed on Facebook, Google, and other digital platforms.
Creativity knows no limit and so does a graphic designer. An expert designer also creates and designs infographics about how a company Amazon freelance work in Pakistan and how its product will deliver in a maximum way.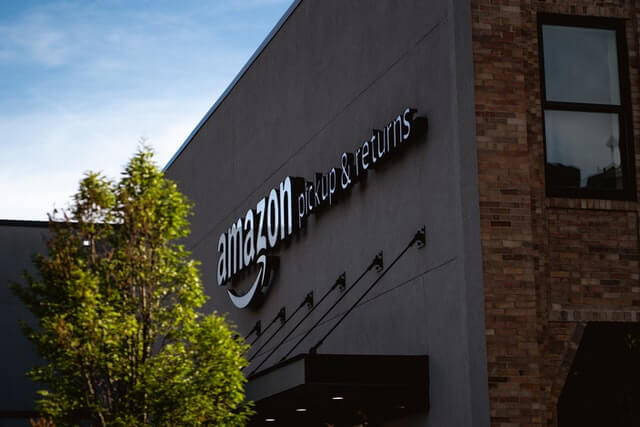 Product Sourcing
An experienced and professional amazon export for product sourcing aids in finding new products and selling them ultimately. The amazon expert creates a work plan and sources and searches for different products according to the company's niche that will boost growth.
The amazon freelancer also looks out for international products, sources them, and checks if the product can be sold in the local market to enjoy high-end profits. Moreover, the amazon expert also helps in searching out new products locally, that are popular and have a higher chance of increased sales.
Amazon Merch
If someone is planning to expand their merch platform then an amazon expert and merch assistant can help in this regard. The assistant submits a merch request and waits for an invitation to become a merch seller. Upon receiving the invitation, the person becomes part of the merch seller list.
The amazon merch expert is responsible for creating product listings according to best SEO practices. This is a great opportunity for those looking out for amazon freelance Amazon work in Pakistan. The Amazon freelance work in Pakistan freelancer is also responsible for designing shirts and other items and listing them on Merch.
Amazon Vendor Central
An expert and specialized vendor central help in selling products directly to Amazon. The amazon vendor central is responsible for creating a plan, making up an account, and speeding up the process of future success.
A vendor central expert also prepares FBA shipping and collaborates with amazon to ensure that route to shipping is clear and accurate. The amazon expert can also create listings for products that are fully optimized with SEO, and keywords on the Amazon marketplace.
Amazon PPC
Scaling on Amazon through ads and banners is what wins the game. The amazon expert in PPC helps businesses to scale their identity on Amazon. An amazon expert is responsible for posting ads on Amazon and running it in stores with different products. The amazon expert takes the store to the next level just by posting ads in an optimized way.
Video and Photography
An amazon expert who is proficient in photography and videography can take your business accounts to a new level. They help businesses to create high-quality and top-notch quality videos that perfectly fit Amazon's standards.
Infographics play a pivotal role in building a brand image over Amazon stores. These images can also be used as an advert and can be promoted to different stores and attract a large number of business leads.
Amazon Consultant
An amazon consultant helps in auditing different parts of the business and creating effective and strategic plans. They also facilitate inventory management and create plans about which things should be added or discarded from the inventory.
Amazon Case Resolution
Many issues can arise during inventory management like some missing or damaged products, piling up or emptying shelves, or products placed in warehouses that did not go live because of pricing issues.
An amazon expert helps perfectly in this regard. He not only speeds up the process of inventory management but also counts on capital growth and resources. He slows down the frustration process and keeps a track record of damaged inventory.
Conclusion
No one is born an expert. But learned skills and expertise not only add to one's expertise but pave the way for financial stability. Freelancing provides one perfect base for individuals with skills and expertise who want to polish their skills and improve their communication and collaboration skills.
There are many freelancing platforms enabling individuals with hands-on expertise to showcase their skills and earn money by sitting at home. Amazon is one of the freelancing platforms that is providing individuals with skills and expertise to bag a handsome amount of money.
Amazon freelance work in Pakistan is getting maximum reach as many young graduates are not finding a proper full-time job to make their ends meet. Freelancing platforms including Amazon, Fiverr, Upwork, and many more have allowed those young graduates to earn a livelihood and polish their skills and resume.